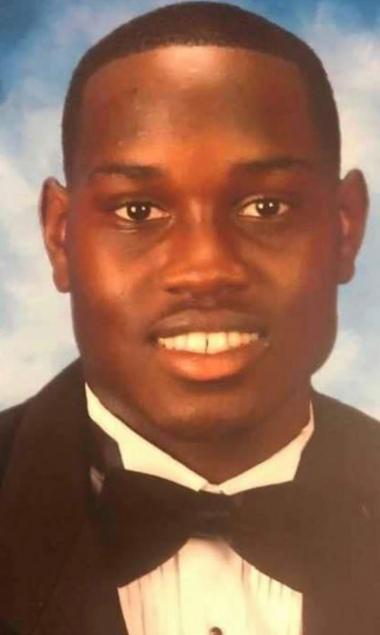 On January 7, 2022, three White men—Gregory McMichael, a former Glynn County, Georgia police officer; his son, Travis McMichael; and William Bryan, Jr.—were sentenced to life in prison (the McMichaels without parole and Bryan with the possibility of parole) for the murder of Ahmaud Arbery (1995–2020). The three had been convicted of the murder earlier in November 2021. Following the conviction and sentencing, on February 22, 2022, in federal court, a jury found the three men guilty of violating Ahmaud's civil rights and targeting him because he was Black, as well as attempted kidnaping. The jury also found the McMichaels guilty of using a firearm during the commission of a crime. The tragedy behind the convictions began on February 23, 2020, when Ahmaud was jogging not far from his mother's home just outside Brunswick, Georgia, and was chased and run down by two men in a truck, one of whom shot and killed him. Several months passed before a video of the killing surfaced on May 5th, resulting in the arrest of Gregory McMichael and Travis McMichael. Bryan, the person who took the video in a moving vehicle behind the McMichaels' vehicle while they were in pursuit of Ahmaud, was later arrested as well. During questioning, Bryan said the shooter looked down on Ahmaud's body and said, "F****ing N***er." The three men were convicted on several state charges, including felony murder, and in federal court for hate crimes.
At the time of the murder, Georgia did not have a hate crime statute, so the Georgia Attorney General requested the U.S. Department of Justice assess the handling of the case. On June 23, 2020, the Georgia legislature passed a hate crime bill and sent it to the governor to sign into law. On June 24, 2020, a grand jury in Glynn County indicted the three men accused in the shooting death of Ahmaud on malice and felony murder charges. Additional charges included aggravated assault, false imprisonment, and criminal attempt to commit false imprisonment.
On September 2, 2021, a grand jury in Glynn County indicted former Brunswick Judicial Circuit Attorney Jackie Johnson on a felony count of violating her oath of office and a misdemeanor count of hindering a law enforcement officer because she was alleged to have used her position to shield from criminal charges the men who chased down and killed Ahmaud.
Ahmaud, who had been an outstanding football player in high school, kept in shape by jogging and was a familiar site running in his neighborhood. Following his death, the hashtag "I run with Maud" gained national attention on social media and inspired people to run 2.23 miles, signifying the date that he was murdered. Ahmaud's long-time best friend, Akeem Baker, created a Facebook group, "I run with Maud."