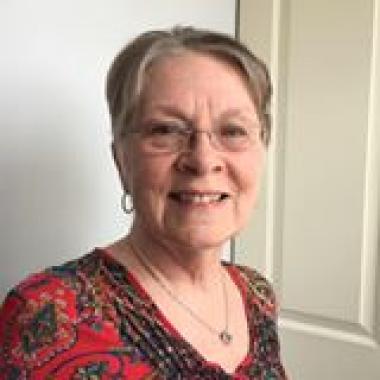 In 2017, I was shocked to read that I was a woman of White privilege. More than that, I was devastated to learn that I was part of the problem that created racial injustice in America. How could that be? I had spent my entire adult life seeking out ways to help the Black community and to bring racial justice to our country. I followed the teachings of Martin Luther King, Jr., a man whose life and words changed my life forever. I sang "We Shall Overcome" and marched for justice during the Civil Rights Movement, an experience that freed me from the stranglehold of a conservative upbringing, enabling me to fully experience the message of my Christian faith—to love all of God's children. I felt free to wear pierced earrings and sling-back shoes (both of which my mother said only "colored people" wore). I embraced new friendships that had been forbidden in my growing-up years.
During the 1970s, I studied magazine feature article writing at Howard University in Washington, D.C., and became lifelong friends with the instructor, Chester Higgins, Sr., whose insistence on "asking the tough questions" stayed with me throughout my journalism career and also in my personal life.
During the 1980s, my travels to Africa—to Kenya in 1986 and to South Africa in 1987—further girded my interest in and respect for the people of the African continent. The kindness of the people was unlike anything I had ever experienced.
When I joined an African-American writers group in the 1990s, I bonded with the late Deborah Parker, who became a sister to me. Her presence enriched my life in many ways and her words of faith and wisdom remain with me after her passing in 2017. After attending church with her at the Metropolitan Baptist Church in Washington, D.C., and celebrating a beautiful life at her mother's funeral in Waverly, Virginia, I said to Debbie, "Every time I worship at your church, I come away feeling beautifully black and Baptist." But now I know that I could freely say that because I am a woman of White privilege—free to do these things, to feel these things, to grasp the good stuff for myself.
Now in 2020, the rhetoric and focus have changed. If I am going to be part of the solution that rids this country of racial injustice, I must walk down a different path—a path that is not about me. Every day I must acknowledge that I am a White woman of privilege. Every day I must examine my part in the continuation of racism. Every day I must step more fully into the African-American experience. Every day I must commit to being an advocate for racial justice until no one needs to carry the banner that screams out "Black Lives Matter!"
About the Author
Linda Wolfe Keister is a seasoned nonfiction writer who has written a nonfiction book, magazine feature articles, and a fortnightly column. She also has written, researched, and edited communication materials for nonprofit organizations, associations, government agencies, corporations, and individual authors. Also a respected editor, Linda has taught grammar, proofreading, basic copyediting, and advanced copyediting to career professionals at Georgetown and George Washington Universities in Washington, D.C. She also has taught writing in the corporate setting. Always willing to share her knowledge of her crafts, she has lectured, directed seminars, participated on writers' panels, appeared on television and radio, and served as a judge for a children's book award.
Beyond her life as a writer, Linda is a human rights activist who, since the 1960s, has marched, walked, and protested in many movements—the Civil Rights Movement, the Anti-War Movement, the Women's Rights Movement, and the Anti-Apartheid Movement. She now spends a lot of time in the streets for so many issues: Science, Environment, Homelessness, Pride, March for Our Lives, Suicide Prevention, Families Belong Together, and Black Lives Matter. Linda graduated from Drew University with a concentration in religion and literature. She is a mother to three adult children and grandmother to eight adult grandchildren. She was a full-time caregiver to her husband of 43 years, who passed into eternal peace on March 13, 2022. Linda is often found with a book in one hand and a cup of coffee in the other, and is in her peaceful place when hiking on a mountain trail, singing "Surely the presence of the Lord is in this place."