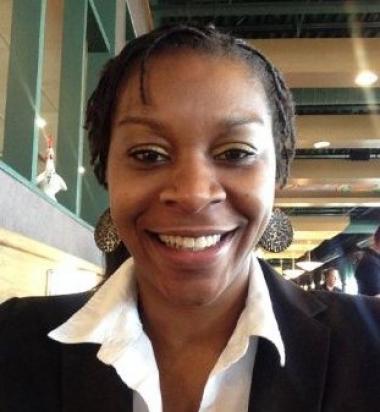 Sandra Annette Bland (1987–2015), born in Naperville, Illinois, died by hanging in the Waller County Jail, Hempstead, Texas, on July 13, 2015. Her death was ruled a suicide. She had been arrested three days earlier for refusing to exit her car after a white state trooper, Brian Encinia, pulled her over for failing to signal for a lane change. Although the officer's dash camera recorded his ordering her out of the car and drawing his stun gun, a struggle ensued out of view of the camera, but the sound was recorded. She was arrested on suspicion of felony assault on a public servant, and her bail was set at $5,000. While in jail, she called several family members and friends, who, after her death, questioned the validity  of her reported death. They said she had not been suicidal or depressed but had been angry over being held in jail and about the reasons for her arrest. Questions later arose regarding possible editing of the officer's dashcam footage because several versions of the video were released. Protests by Black Lives Matter and the New Black Panther Party followed Sandra's death. Although the FBI and the Texas Rangers conducted investigations, a December 2015 grand jury declined to indict anyone in Sandra's death, although that same grand jury in January 2016 indicted Brian Encinia for perjury for claiming in his arrest report that he removed Sandra from the car "to more safely conduct a traffic investigation." The charge was dropped in 2017 after Encinia agreed to never again work as a law enforcement officer. The family's civil lawsuit against the county was settled at just under two million dollars. State Representative Garnet Colemen sponsored the Sandra Bland Act, which helps jailed people who have mental illness. It was signed into law in 2017.
In 2019, a new video captured on Sandra's cellphone emerged, indicating that Encinia had lied about Sandra's putting him at risk, as he had previously claimed.
Sandra, one of five daughters raised by a single mother, was active in her home church, played the trombone, graduated from Willowbrook High School in Villa Park, Illinois, and won a marching band scholarship to Prairie View A&M University, a historically black educational institution in Prairie View, Texas. At the time of her arrest, she was in Texas to accept a position as community outreach coordinator from her alma mater. Before that she had created a series of videos on social media titled "Sandy Speaks."